Fayetteville, West Virginia
Outreach Ministries
Our mission is to live our lives everyday, so that others can see Christ living in us.
Last Flight Out on January 16, 2005
Invite a Friend Day Held on March 13, 2005
Linda is our Friend Day director. Great Job!
Thanks for all you have done!
Friend Day Music with Jason, Bill, and Mat.
Friend Day Dinner following the service.
Good Food, Good Fellowship, and Good Fun.
FBC Outreach Ministries Presents:
Last Flight Out is a modern day story of sacrifice and redemption as one man risks his life to rescue the woman he loves. Dan Hogan, an American aviator stuck repossessing private jets, is hired to rescue his ex-girlfriend Ann, now a medical missionary in a remote Colombian village. Sporadic reports to Ann's family reveal that ruthless drug runner General Salazar has terrorized her village, seeking slave labor. Despite the imminent danger, Ann refuses to leave her work and the people she's come to love. The dedicated doctor isn't going anywhere unless they can liberate all of the oppressed villagers. Graham recounts of the movie, "It shows a young woman giving her all for Jesus even though it means risking her life. The man sent to rescue her doesn't understand that kind of commitment. As he watches her and other believers, he compares his own aimless existence to their joy-filled lives. When he discovers the peace, confidence, and forgiveness that Christ offers, Christ changes his heart, his attitude, and his life. "Last Flight Out is the latest film from World Wide Pictures, a company formed to support the ministry and calling of Billy Graham to spread the message of Christ by producing and distributing high-quality audio-visual evangelistic presentations. Last Flight Out was shot for television in Puerto Rico and blends thrilling adventure and powerful drama with beautiful film making. The exciting action sequences, dynamic cast, and spiritual relevance make for riveting entertainment that no one will want to miss.

The film will air at FBC on January 16, 2005 at 6:30pm. Everyone is invited to come and bring a friend. Refreshments will be served by our youth following the movie.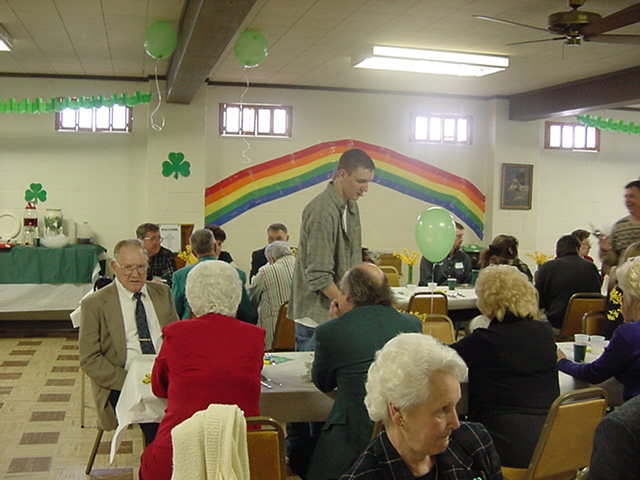 The Theme was "God's Special Blessings, Friends!"
This year's director was Linda who did an amazing Job.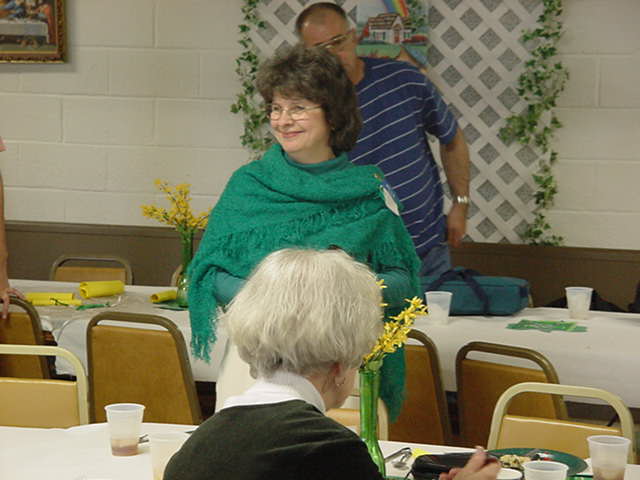 Thanks Linda for a job well done.
We were blessed by the Lord to have many of our friends in attendance for the services and dinner.
Here are just a few of those who came.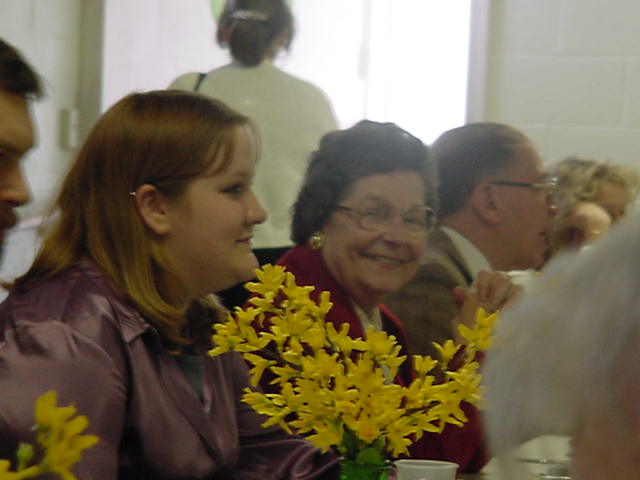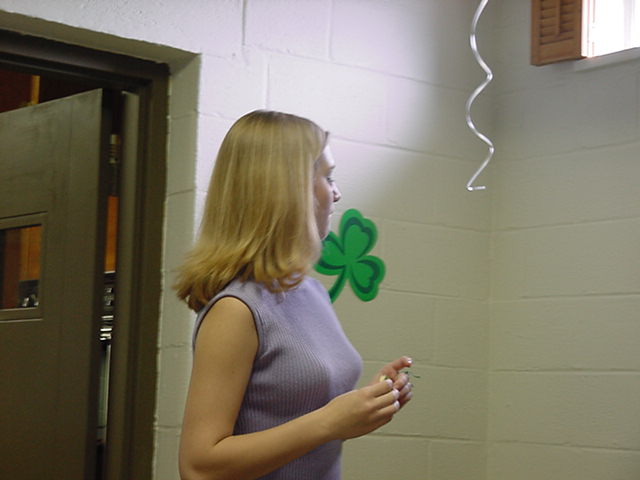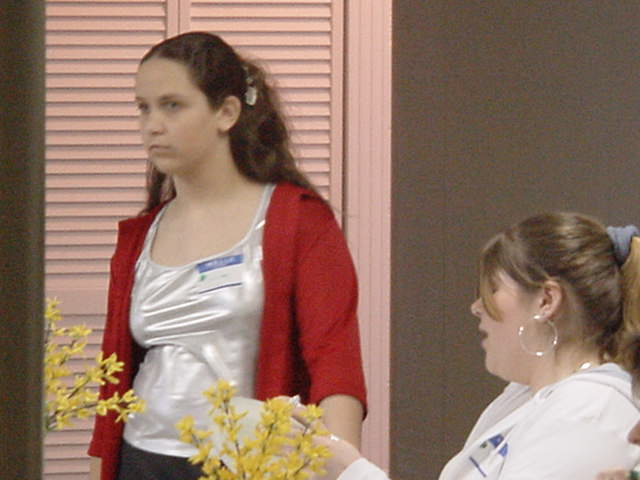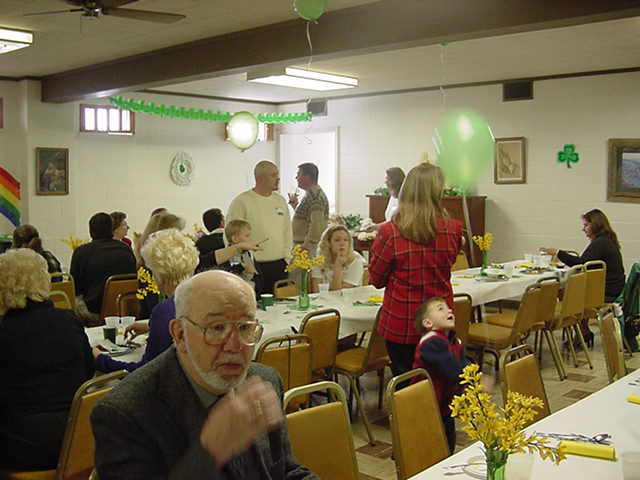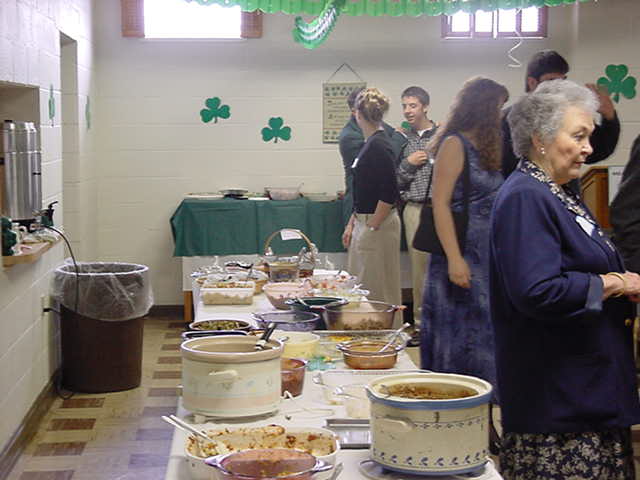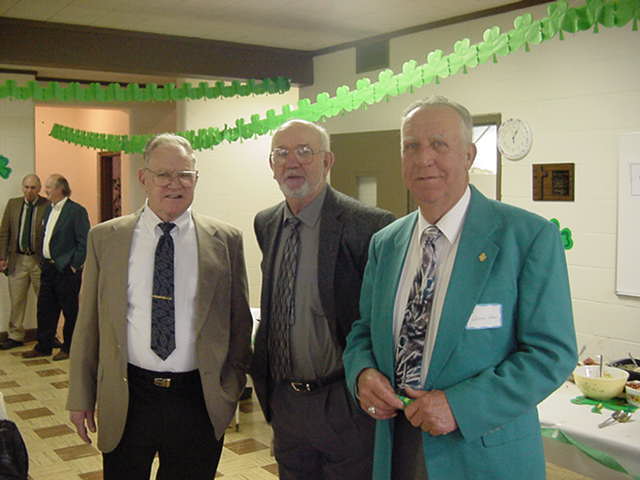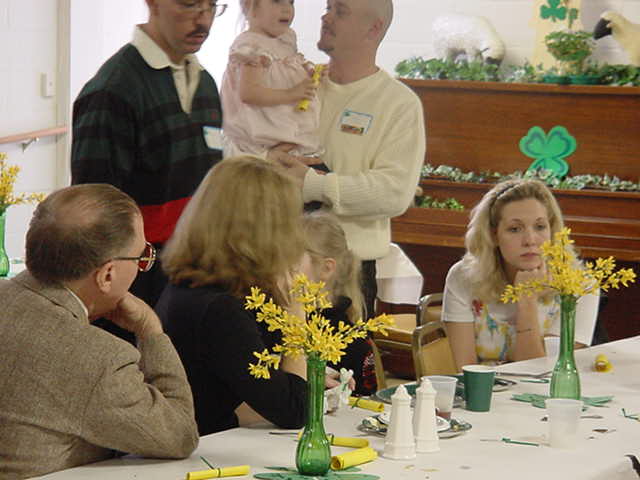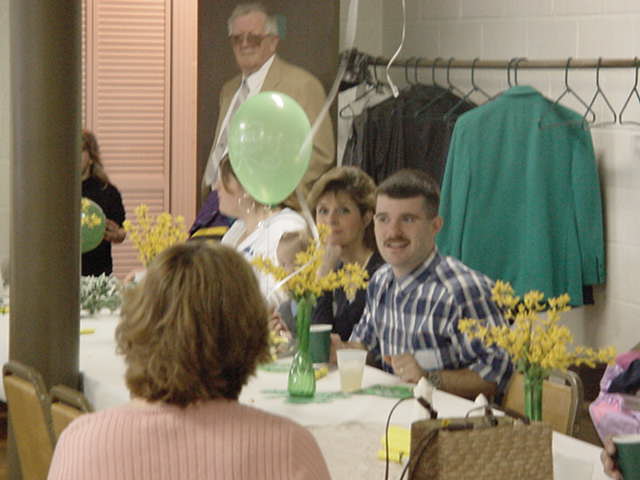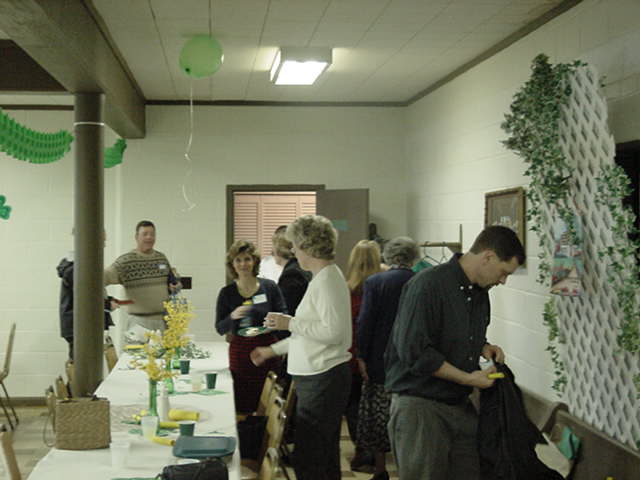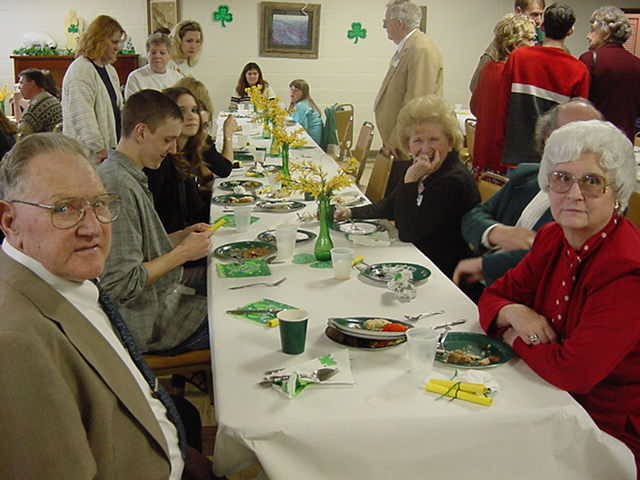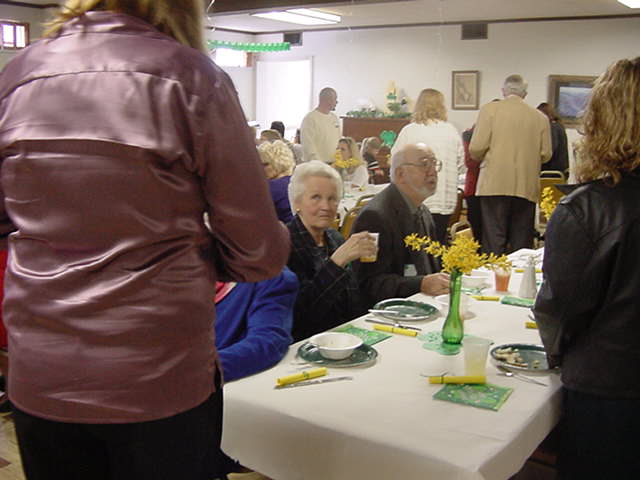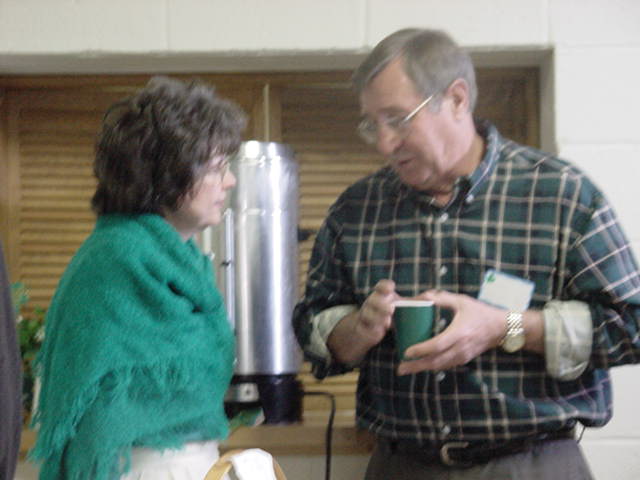 Thanks for all those who came, all those who invited, and all those who prayed.
Let's continue to pray and invite our friends to God's house.
Sponsored by Fayetteville Baptist Church, 104 Ankrom St., Fayetteville, WV
For information call 574-1074
---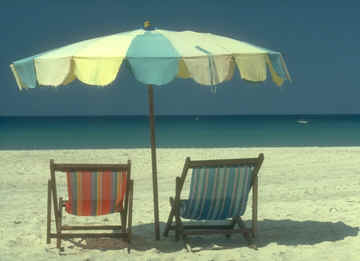 CH _ _ CH
What is missing? U R
---
Van Ministry: Our Van Ministry is up and running for the Lord. The schedule for van drivers is posted and mailed every quarter. For more information call the church office at 304-574-1074. Our office hours are Mon. - Fri. from 9am to 1pm. Email us... [email protected]