FBC Music Ministries
Here are some pics of the sanctuary choir.
2004 Christmas Cantata
Director: Ann Conner
Accompanists: Mary Kay Weatherford and Judy Short
Denise and Jordan light the Advent Candle
Anne Naylor our accompanist and assistant Christiania Saunders.
Ann Conner, Director.
Freda Akers was this year's Narrator.
Katherine Groom, Soloist.
Lynn George, Soloist.
Barbie Griffith, Soloist.
John Kemper, Soloist.
March 24, 2002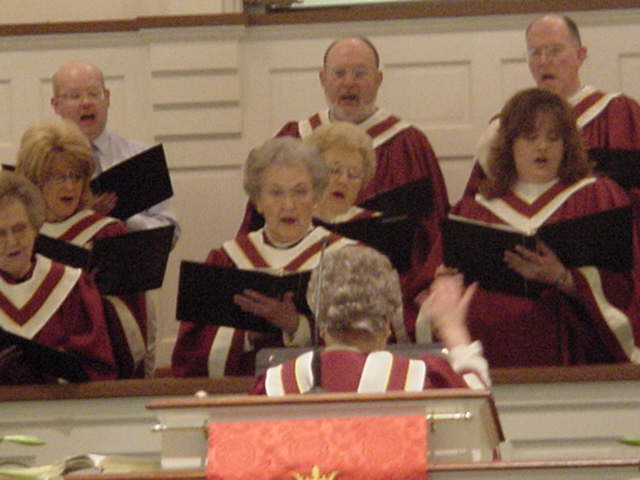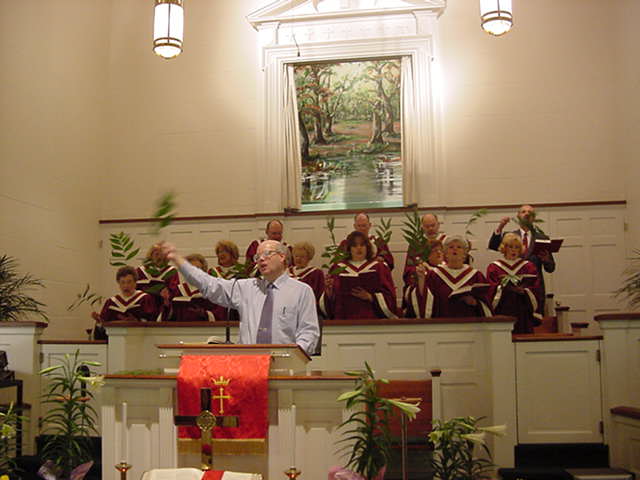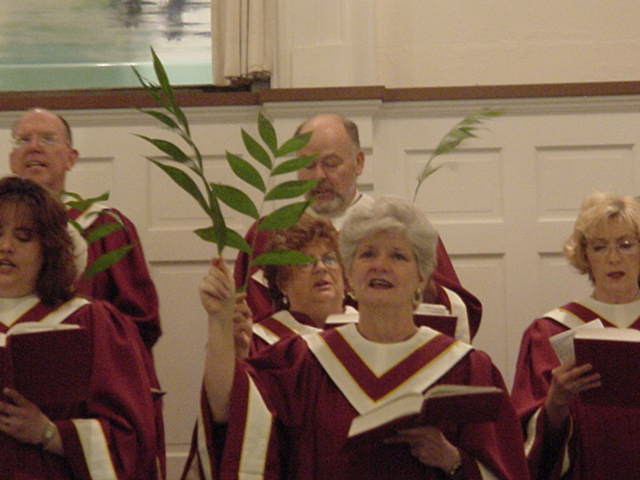 Waving our palms of Praise!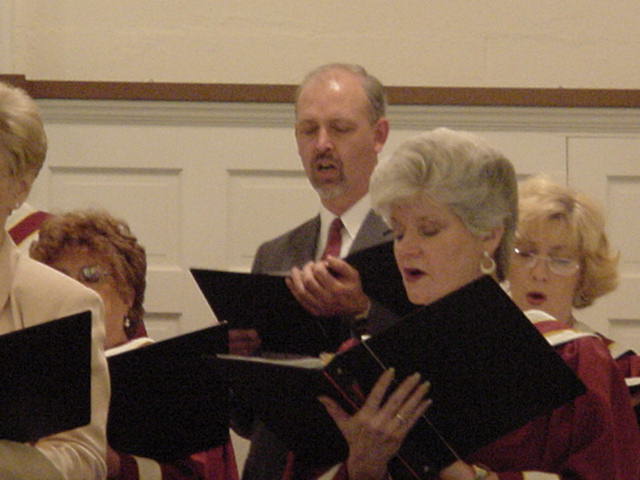 Singing Praises to our God

Mark 11:9 (NIV) Those who went ahead and those who followed shouted, "Hosanna!
"Blessed is he who comes in the name of the Lord!"